Business
Why Your Business Should Make High Security Shredding a Priority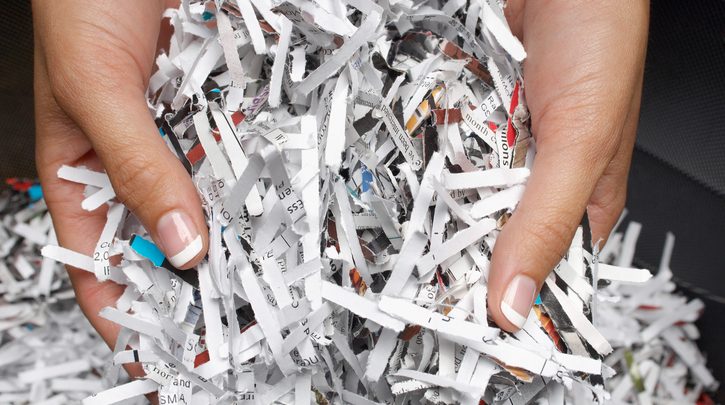 Business is stressful. There is so much to think about – from staffing issues and dealing with clients, to finances and planning for the future. A service that doesn't always reach your to-do list but plays a critical part in any business, a paper shredding services provider!
Data security is vital to ensure your business survives in the coming months and years.
When it comes to ensuring the security of your paper documents and your online data, getting the right provider for high-security shredding is key.
Many businesses now hold paper copies of sensitive confidential data such as staff records, medical notes, disciplinary hearing notes, and legal letters.
Most companies have documents with confidential information such as staff banking details, names, telephone numbers and addresses, and business plans.
Your confidential electronic data can also be stored on:
Old laptop hard drives
External hard drives
Old file servers
Old PC hard drives
Old backup tapes, DVDs or CD ROMS
USB sticks and flash drives
Under the General Data Protection Regulation (GDPR), which came into force in early 2018, businesses must show they handle confidential data securely and must report any data breaches to the authorities.
In the case of serious breaches, businesses face fines of up to 4% of their worldwide turnover, or 20 million Euros, whichever is the higher.
So long story short, a data breach can seriously threaten the future of your business.
How can you take the hassle out of ensuring your confidential data is secure? Easy. Create an audit trail for your data with a secure shredding company. They will ensure your documents, old computer equipment, and old media will never fall into the hands of data thieves and will provide you with a certificate of destruction to ensure you comply with the rules.
Your old documents, media, and equipment are shredded in secure facilities to ensure no one can recover the data on them.
Old backup tapes are also degaussed with magnets to ensure the information on them is erased.
That physical destruction will give you peace of mind and keep your company safe from security breaches and legal action.
Protect your confidential information. Protect your business. And get documents shredded safely and securely.