Business
WHAT RANDY WHITE AND ANDREA BOCELLI KNOW ABOUT BUILDING HIGH PERFORMING TEAMS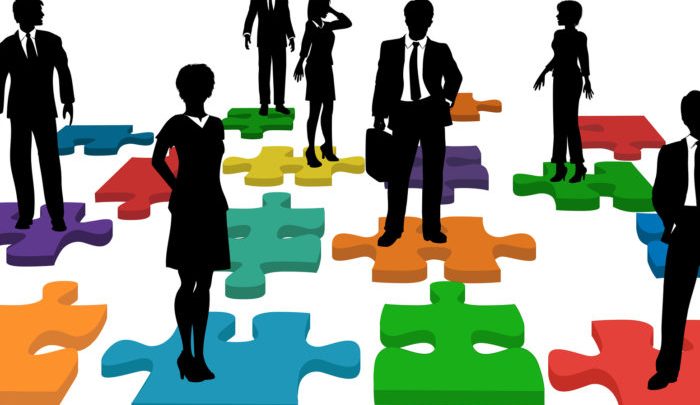 You're not likely to hear or read the names Andrea Bocelli and Randy White in the same discussion, let alone the same sentence, but both the internationally acclaimed tenor and the NFL Hall of Fame defensive tackle with the Dallas Cowboys in the '70s and '80s are examples of all-time greats whose careers were going nowhere because they were "playing out of position" until someone figured out how to better use their unique abilities.
White is remembered by football fans as the "Manster" – the half-man, half-monster – whose rare combination of strength, speed, agility and aggressiveness required opponents to assign at least two, and often three people to try to block him even though he regularly defeated those attempts to make spectacular plays. But he began his college career at the University of Maryland as a not-so-special fullback until his coach, Jerry Claiborne moved him to defensive end, where he believed White could be "one of the best five linemen in the U.S." Claiborne was right and White won every major national award a lineman could win. He was so good that he became the second player taken in the 1975 NFL draft. But White's pro career floundered for two years because the Cowboys played him at line-backer, where he could never break into the starting line-up. It wasn't until his third year – amid talk that he was a draft "bust" – that they moved him to defensive tackle. He played so well in his new position that he was named to the All-Pro team and to his first Pro Bowl. Most memorably, he was named co-MVP of Super Bowl XII, which the Cowboys won largely because of their impenetrable defence anchored in the middle by the Manster. He and co-MVP defence end Harvey Martin were the first defensive players ever named Super Bowl MVPs.
Bocelli similarly was misplaced in the 1980s. Though he'd exhibited incredible vocal talent and passion for music as a child and teenager, a young Bocelli sought a career in law. To earn spending cash while a law student at the University of Pisa he worked evenings as a singer in local piano bars. But after earning his law degree in 1986 he went to work as a court-appointed attorney while he continued to sing on the side. It wasn't until 1992 that he cut a demo tape for Italian rock stare Zucchero, who wanted to use the tape to convince famed tenor Luciano Pavarotti to sing a duet with him, that someone figured out that Bocelli was in the wrong seat. After first insisting that Bocelli was so good that he should cut the record with Zucchero, Pavarotti agreed to sing the duet. It became a huge European hit. But Zucchero took Pavarotti's assessment of Bocelli seriously, and asked the young attorney to quit his practice and go on tour with him in 1993. That quickly led to Bocelli signing his first solo artist contract and, in short order, to global stardom.
Do you have any "Mansters" or "Bocellis" in your organization? Chances are you do. They may not be ultimate Hall of Fame or Global stardom-type performers, but could they be performing at a higher degree of excellence for your company if only they were in a position to better use their talents, skills and passions? Getting the right people into your company is critically important to your success in an entrepreneurial organization (it's also key to huge corporations' success, for that matter). And just as important, getting those right people in the right seats is critical to the organization's success. Do you have an inherently talented marketer with organisational skills that could boost productivity chained to an operations job? Is a great leader of people with the ability to get things done well strapped to a desk in accounting? Do you have a sales person who knows more about creating and successfully using data management systems to generate significant cost savings and/or sales gains than your entire IT team combined?
Such things are not uncommon. But what is all-too-common are companies that fail to recognize the hidden, undiscovered, or misapplied talents, skills and passions of their team members. That not only limits their individual growth and futures, it limits the growth and futures of the companies for which they work.
PEOPLE – That's the second of six principles of the Entrepreneurial Operating System that we at Whittle & Partners use to show our clients how they can be among the 5 percent of entrepreneur-led business that are getting everything they want out of their businesses. Your entrepreneurial enterprise needs not only really good people, for the organization to function most effectively and efficiently you need to get those really good people in the right jobs, both for their sake and for the sake of your organization.
But as the Randy White and Andrea Bocelli examples illustrate, that's not always as easy as it seems. Both men possessed startlingly-unique physical gifts, but they were misapplied for years before someone figured out how to put them in the right positions to succeed. The same thing happens in business organizations. So how do you, as the head of your organization, learn to A) find great people, and B) put them in the right positions?
Using the Entrepreneurial Operating System's proven tools Whittle & Partners can show you how to identify potential stars before you even hire them. Just as important, we can show you how to use EOS's tools to evaluate your people's skills, their talents, their passions, their levels of commitment, and their motivations so that you can gain insight into how they may best be utilized. By placing your people in positions where they can excel not only are you putting your enterprise in position for greater success, you're also giving your employees what they need most – the opportunity to not just succeed but to be valuable contributors to a cause greater than themselves.